Hello Coders,
This article presents an open-source accessibility-first React Dashboard available for download from the official product page (no account required). Windmill Dashboard comes with a blazing fast UI styled with Tailwind, PWA support and integrations for Charts.js and Heroicons.  For newcomers, React is an open-source library for coding UI interfaces actively versioned and supported by Facebook.
Thanks for reading! TL;DR;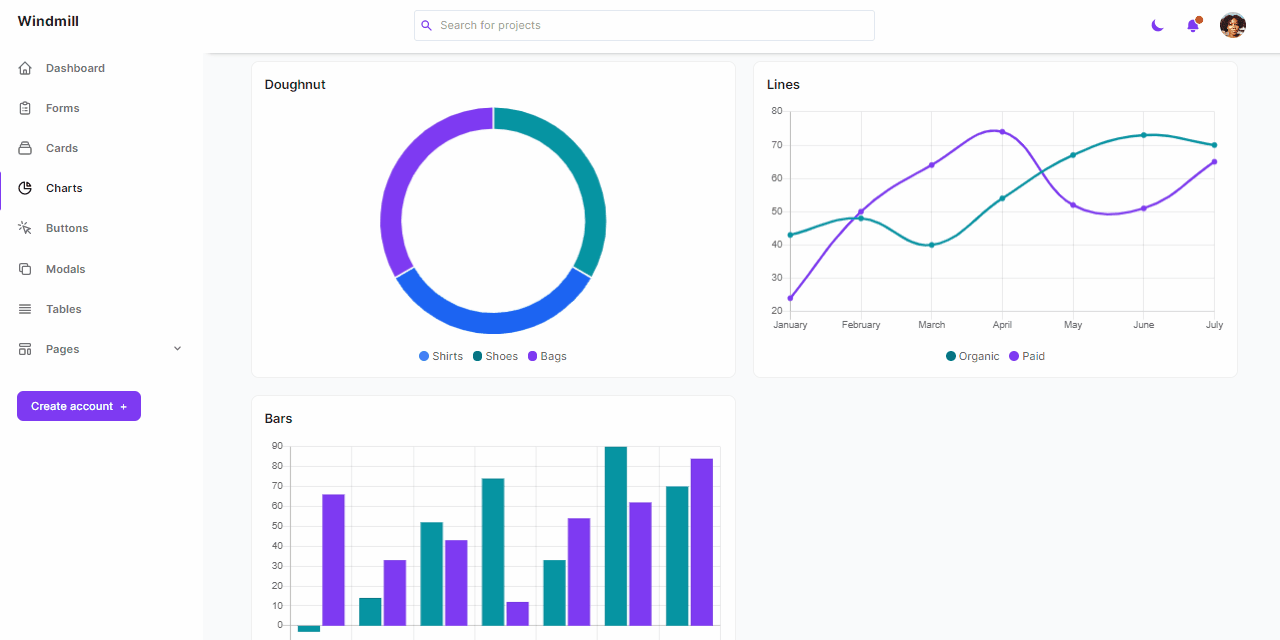 Product Description
Windmill Dashboard is not a lifeless template. This is a complete application, built on top of  React, with all tiny details taken care of so you just need to bring the data to feed it.
Accessibility-first -  the product was developed listening to real screen readers, focus traps and keyboard navigation are available everywhere.
UI Kit - Windmill Dashboard React is built on top of Windmill React UI - open-source component library based on Tailwind CSS.
Product Features
🦮 Throughly accessible (developed using screen readers)
🌗 Dark theme enabled (load even different images based on theme)
🧩 Multiple (custom) components
⚡ Code splitting
UI: Tailwind CSS, Windmill React UI (components library)
Routes coded on top of React Router
Plugins: Heroicons, Chart.js
PWA-ready: delivering offline-first and app-like experience
---
Windmill React - Product Page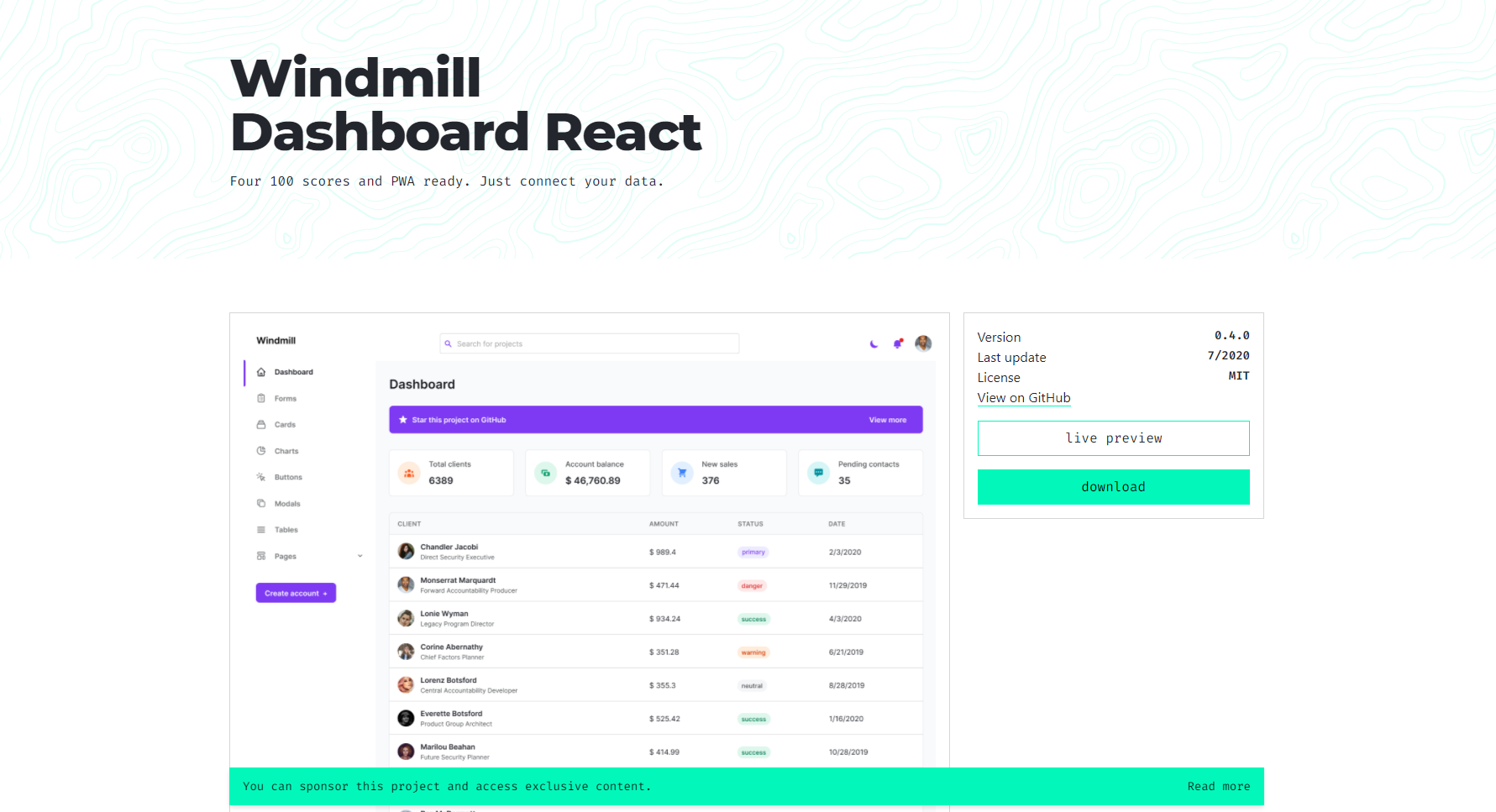 Windmill React - UI Cards
Windmill React - Dark Mode On
Windmill React - Login Page
---
Thanks for reading! For more resources, please access:
Material Dashboard React is a Premium Material-UI@4.1.0 Admin with a fresh, new design inspired by Google's Material Design. We are very excited to introduce our take on the material concepts through an easy to use and beautiful set of components. Material Dashboard React was built over the popular Material-UI framework.